Current tropical weather information for the Atlantic Ocean with the latest information from the National Hurricane Center on all tropical depressions, tropical storms, and hurricanes.
National Hurricane Center - Atlantic Tropical Weather Outlook
Published June 18, 2018 7:45pm EDT

000
ABNT20 KNHC 182345
TWOAT

Tropical Weather Outlook
NWS National Hurricane Center Miami FL
800 PM EDT Mon Jun 18 2018

For the North Atlantic...Caribbean Sea and the Gulf of Mexico:

Surface observations and WSR-88D Doppler radar data indicate that
a surface trough associated with a mid- and upper-level low
pressure system has remained stationary near the Texas coast during
the day. This system continues to produce a widespread area of
cloudiness and disorganized showers and thunderstorms, accompanied
by strong gusty winds, over the northwestern Gulf of Mexico. Heavy
rainfall and flash flooding across portions of southern and
southeastern Texas are likely to continue during the next few days.
For more details on this disturbance and the threat for heavy
rainfall, please see products issued by your local weather office
and High Seas Forecasts issued by the National Weather Service.
* Formation chance through 48 hours...low...10 percent.
* Formation chance through 5 days...low...10 percent.

&&

High Seas Forecasts issued by the National Weather Service can be
found under AWIPS header NFDHSFAT1, WMO header FZNT01 KWBC, and
on the Web at https://ocean.weather.gov/shtml/NFDHSFAT1.shtml.

$$
Forecaster Stewart


Source:
National Hurricane Center
Current Tropical Systems
No current storms in the Atlantic Basin
Source: National Hurricane Center Spaghetti Models: SFWMD
Spaghetti Models for Invests 90-99L
There are no invest spaghetti models available at this time from
SFWMD
.
Forecasting Tools
Sea Surface Temperatures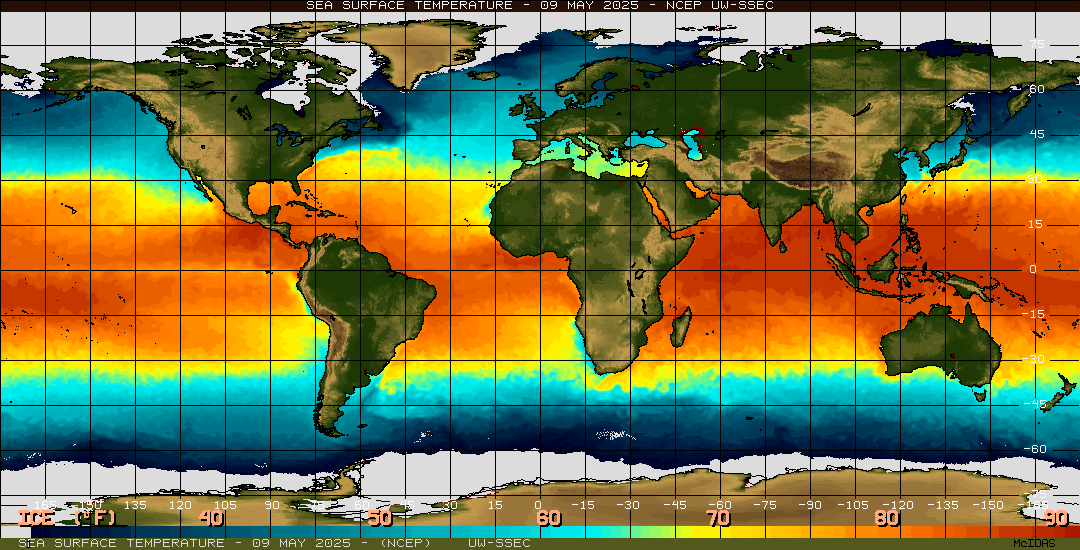 SSMI/SSMIS-derived Total Precipitable Water - North Atlantic
Visible GOES East Satellite Loop
Not available.
Atlantic Surface Analysis
48 Hour Tropical Cyclone Formation Probability
NOAA Tropical Cyclone Formation Atlantic Basin
North Western Atlantic Wave Heights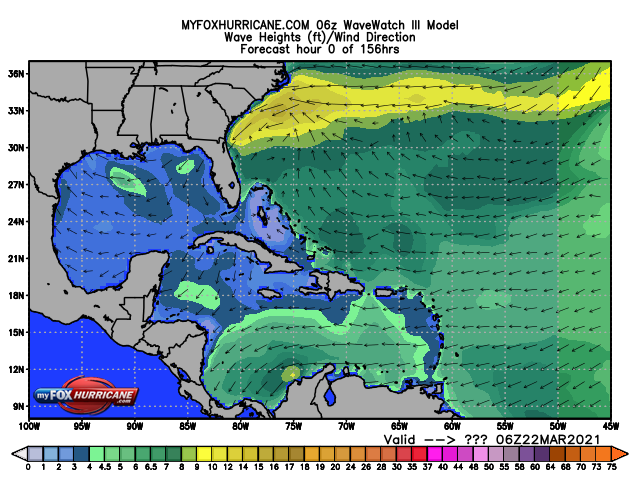 Satellite Loop
Tomorrow's Atlantic Surface Analysis
DISCLAIMER
Weather data is provided by a third party. This data is provided for your general information only, and should not be treated as an official forecast. Please consult your local and national weather reports for you weather making decisions.